Why chose a Design Build Home Builder?
Quite simply because Design/ Build puts one company in charge of every aspect of your building project — from concept to design and through construction to move-in. A single company is responsible for keeping the project on-time and on budget while managing the other professionals involved.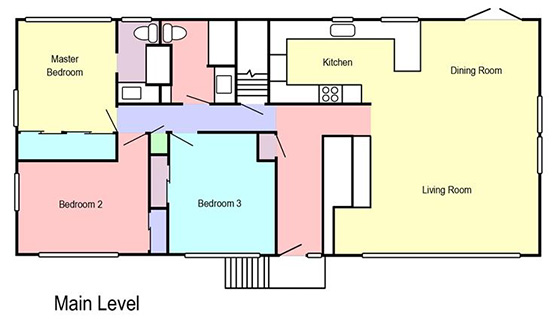 THE WHOLE THING
In the traditional building model, you hire an architect for the design work and a builder to take charge of the construction (with all the things that could go wrong in the transfer of responsibility). Design/Build integrates these two facets. As your design/ build company, Blue Water Design Build LLC. takes responsibility for the whole project. We're your one-stop, the-buck-stops-here coordinator among all the professional services involved in designing and building your home. In short, we design your project, and then we build it.
MAKE YOUR DREAMS A REALITY
We help make your dreams come true. Or, if you prefer more practical language, we work to accomplish your goals.
First, you tell us your vision, budget and timeline for your new home, addition or remodel. Then, we use this information to conduct a feasibility study that includes examining the costs and the location. You get clear information on whether your project will work and whether it can be done within your budget.
ON BUDGET, BY DESIGN
When you get designs for your home building or remodeling project from Blue Water, your cost estimates have been researched instead of just giving it our best guess. We know it's our responsibility to meet your budget. In fact, your designs and working plans are created with your budget in mind.
NO DISAPPEARING ACT
Once your home or remodeling project wraps up, and you move in or start using the new space, Blue Water Design Build LLC. can still help with all your home needs. Visit our Home Services page for more information.
When you are ready to discuss how to turn your home building or remodel ideas into reality, contact Blue Water Design Build LLC. We'll keep your project on budget, by design.
TEAM METHOD
For larger development projects, such as multi-family developments or subdivisions, Blue Water Design Build LLC. works as part of a team with the architects and engineers. All members of the team contract directly with the property owner or developer, instead of the single point of contact method of Design/Build.
Blue Water Design Build LLC. then gets involved at the design phase, and you still receive the benefit of our consultations, cost estimates and construction input, as well as putting our skill into the building phase.
This team approach gives you direct control over the design phase, but sacrifices the ease of a single point of responsibility. Contact us today to discuss your project.