We'd Like to Hear from You!
Here at Blue Water Design Build, we're always looking fro qualified candidates to help us bring design build to the next level.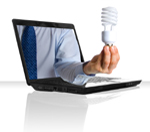 We appreciate your consideration of employment with Blue water Design Build, a greater Seattle area construction and renovation firm. Working for our company can be both challenging and rewarding.
Blue Water employs staff of experienced professionals including project managers, support staff, on-site supervisory personnel, tradesmen and maintenance technicians .
To continually build the quality and expertise of our work force, we are always looking for self-directed people with excellent team skills, high-level analytical skills, and the ability to accomplish several tasks at the same time.
For employment consideration, e-mail your cover letter and resume to employment@bluewaterdesignbuild.com